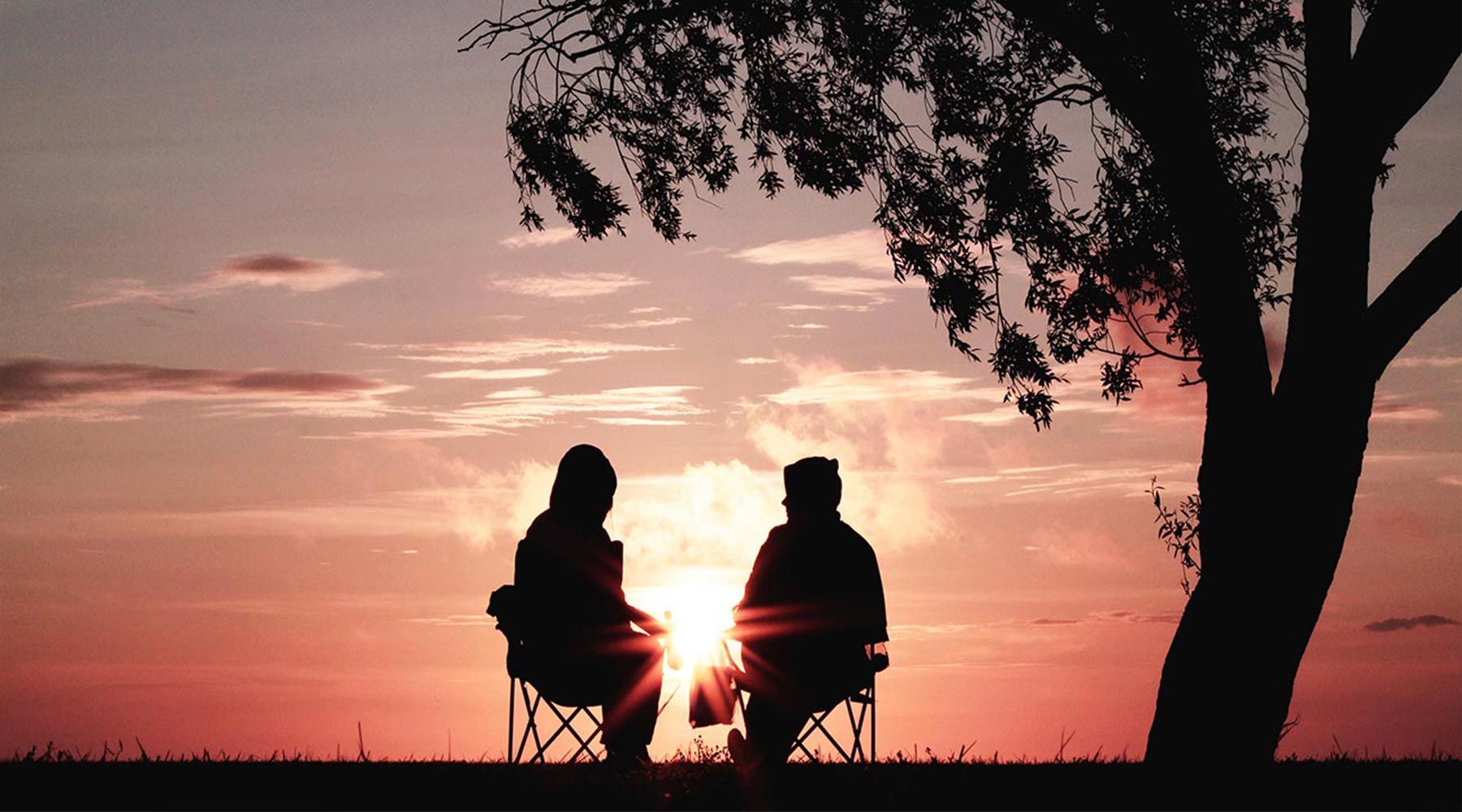 Image source: Unsplash
"Were you ever afraid of settling down with grandma?" I inquired as I handed my grandpa a glass of water and sat beside him on the wooden recliner chair. I was curious. I wanted to understand how my grandparents were still crazy in love with each other after so many years, what it was like for him, for them.
"No," grandpa replied, still staring at the sky above.
He enjoys watching the setting sun every evening in his recliner chair that rocked back and forth noisily.
"No?" I asked, almost rhetorically.
He looked straight into my eyes unflinchingly, "I knew she was mine the moment I set my eyes on her." His eyes crinkled at the side in fond memory, making him a bit younger than he appeared.
"How do you know she was yours?" I asked, unsatisfied, wondering how on Earth he would have known.
"If you ask if my heart missed a beat the moment I met your grandma or if I saw a gigantic halo on her head… well, some people feel that way when they meet their SOs." He winked at me when he said the words "SO."
I laughed knowingly.
"Oh, yes! I know the meaning of SO."
He grinned and continued, "I feel at peace and at home when I am with your grandma. Your grandma is my home." He smiled emphatically. "So, she made it easy for you?" I arched my right brow questioningly." How could she have resisted my charms and rhymes?" he asked. He continued, "I would like to hear your grandma's version of how we met."
Grandma was known for her dramatic use of exaggeration when narrating events. So we both knew her version would be picturesque.
I leaned into the recliner chair, lolling in the setting sun with my grandpa.