One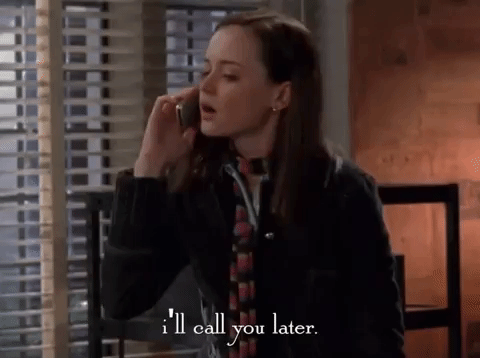 "Zorah, my dear, when you say you dey go camp again?" her mother asked as they feasted to a bowl of boiled rice, stew with eggs.
"Mommy, I never get any information yet, when I get am I go tell you," Zorah responded and continued eating.
At five feet nine inches tall, with baby brown eyes and skin the shade of caramel, one would say she was a spitting resemblance of her mother.
"I go like make dem carry you put for Lagos. I no want make you go North at all. That place no dey safe. Boko Haram o…" Zorah interrupted, "Mommy, no be all the places for North no dey safe. The same way e dey for North, na so e dey for here and for Lagos."
"See this girl o! wetin you know sef? If I tell you make you follow me watch NEWS so that you go see wetin dey go on for this country especially the Northern side, you no go gree. Come make I tell you," she beat her chest, "by the grace of God and my prayers, you no go that North na Lagos you de go, Amen!"
Zorah puckered her brow in frustration. She had told her mom times without number that she wished to serve in the North, preferably Abuja, and always her mother would burst out in prayers and confessions rejecting and rebuking. Sometimes she would place calls to all her uncles and older siblings to talk sense into her. Other times, she would wake up to her mother's midnight prayer and hear her mother pray that everything worked so that she won't be posted to Abuja but Lagos and still include that God's will be done.
Her mother inquired, "but why you wan go North sef? You no say you no sabi anybody for there. How you go do with accommodation? Transportation nko? What of if dem carry you go em Sambisa? For Lagos, you fit stay with your aunt Gee Gee. Transportation dey okay and job yafun yafun for there. No how, something must happen for you."
Zorah laughed when her mother mentioned Sambisa, however, she understood her mother's reservation, "Mommy, Sambisa no dey for Abuja. Sambisa dey for Borno state and na North-East get security issues, besides no be me go determine where I go serve, wherever dem post me na there I waka go."
"Yes, but with prayers, God no go allow make you go that side. I no want make you go that side." Her mother said stubbornly. "I no chop again. See, I don call your aunt, I tell am make she get ready say dem go post you for Lagos so that you go join am for there when time come. She even talk say plenty opportunities dey Lagos."
Her mother always thought ahead. Zorah was exhausted from trying to convince her mother.
"Mommy, thank you," Zorah told her mother as she stood up.
"Hian! You don vex? You don bellefull abi na the thing wey I talk dey vex you? Come make I tell you, if you like vex, if you like no chop, you think say na me you dey do. You no say you go soon go camp abi, if you like no chop bellefull. My own be say make you no embarrass yourself like say you no get food from where you de come from. See as you be like kpini!"
Zorah stomped out of the room to the kitchen where she dropped the plate in the sink. She heard her mom shout she cleared the dishes before she left the kitchen. Her phone vibrated in her shorts and she rushed to receive the call.
"Baby girl!" her friend Shalom screamed excitedly.
"Hi Shalom, How are you?" she asked unable to hide the anger and the sadness she felt.
"Whoa! What is eating you up, what's up?" Shalom asked.
"It's nothing really. What's up?"
"Okay, so the information reaching me is that NYSC registration commences two days from now and you know to get the most wanted states, you have to be one of the first several persons to register."
"Yeah sure, I will meet you at Barracks Cyber Café by 7 am instead of you driving all the way here if that is okay?"
"Alright, Barracks Cyber Café by 7 am it is! So what made you grumpy"? Shalom still asked.
"It is mommy o. She got me upset with her talk about where she wants me to serve like I am the one who decides where exactly." Zorah rolled her eyes.
Shalom started laughing, "calm down jor. You know mom is only concerned. I mean, with all the recent killings and security cases in the North, you can't blame her for wanting her only daughter to be well."
"I know that she is concerned about my safety but I don't want to go to Lagos."
"See this girl o, a lot of people is rushing to Lagos the way flies are attracted to cow's eyes. If you are posted to Lagos, there is no way you won't go there."
"I know that but she is making a big deal out of it."
"I think you are too. Next time, if she brings it up, instead of getting worked up, just ease her mind and tell her if it is God's will you will go to Lagos. I mean, she just wants to perceive that you wouldn't want to throw yourself in danger even if you are."
"Since when did the entire North become a high-security issue?"
"I didn't say that."
"Lagos is synonymous to stress, high traffic and busy life. I like peace and quiet."
"I hear you."
"Zorah, please don't tell me it is because of David you want Abuja so bad."
"And if it is?"
"You already know where I stand when it comes to David. You know I don't like the way he treats you and to think that-"
"Can we not talk about him, at least not now."
"Fine, we will know in less than 72 hours where we will be posted. I hope you are fine now." Barely Zorah thought.
"I'm fine. I have to go now."
"Okay, see you on Wednesday."