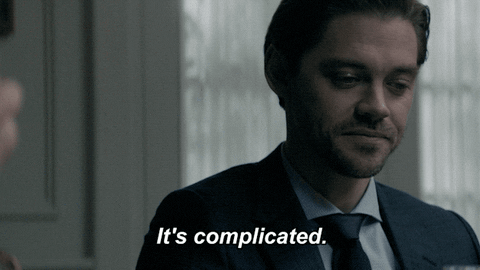 A relationship is complicated when expectations between partners are unclear or undefined, and it can be emotionally, mentally and physically draining. To avoid falling into the "complicated" relationship category, it is essential from the onset to try as much as possible to define what you want with whom you dateas much as possible.
It is also a term used when you don't want to tell what your relationship status is, are afraid of committing, are in the denial phase of separation, are seeing multiple persons and are not ready to be exclusive, or you just met someone who you think is great but you are in and out with your current partner.
Also, what seems to be a perfect relationship can turn out to be one-sided; one party holds on simply because they are in denial, and the other party wants to be with someone else, wants to move on or needs some alone time to figure things out. However, there's nothing complicated about someone not invested in or interested in committing to a relationship with you.
Knowing and understanding why your relationship is complicated without sentiments is the first step to dealing with it. Instead of updating your relationship status to "it is complicated" or **living in denial and avoiding confrontation, talk to your partner constructively. You may find that expressing yourself brings forth change (good or bad) and a sense of direction.
Despite the many complications that may be too long for either of you to list, remember, it takes two to tango.