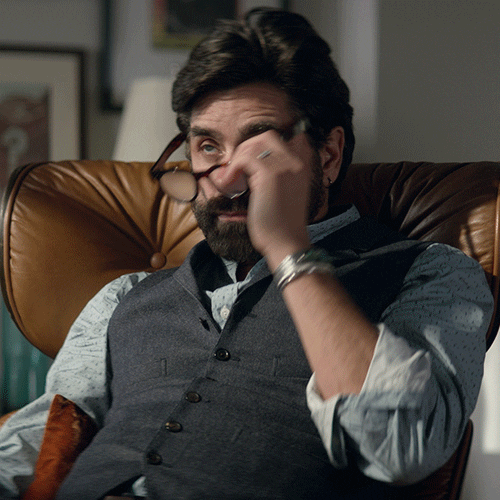 My nephew, Daniel and his wife, Maggie sat apart from each other on the love seat facing me, both looking weary.
None of them had said a thing to each other or looked at each other since they sat about fifteen minutes ago and the distance between them was quite troubling.
I cleared my throat, bringing their attention towards me.
"Well, can any of you start talking?"
Daniel turned to look at his wife with scorn, "you asked us to come here, you heard him, start talking."
Maggie eyed her husband and hissed, then smiled sweetly at me, "uncle, the reason we are here is because of your help. He has changed. He is not the same man I married a decade and a half ago. He doesn't care about my needs or that of my children anymore."
Daniel interrupted, "I see where this is going. So, they are no longer our children right, they are now your children?" Daniel asked her rhetorically while Maggie eyed him and continued.
"For the past few months, I have been neglected and as if that isn't enough, he is indifferent towards me. If not for our children, I would have left with a snap of my finger!"
I saw the way Daniel turned to stare at her in horror.
"That is not true!"
"You are calling me a liar right!" See, uncle, I know Daniel is having an affair. I have not said anything till now because-"
"Woman! Can you hear yourself at all?" Daniel replied perplexed.
She ignored him and continued, "uncle, asides yesterday, ask him where he has been spending the night for the past few weeks?"
Daniel stared at me briefly and returned his angry look to his wife, "You are something else! I have never cheated on you and will never do that. if you must know, the reason I haven't been sleeping in the house is that you make it unbearable with your persistent nagging! I will rather sleep in the car or anywhere else than stay in the same house with you! You nag about every darn thing! You nag about the things I don't get you and when I do, you complain about how I should have got something else. Nothing ever seems to satisfy you!"
Maggie dramatically placed her hand on her chest in shock. "Oh, oh, oh! So now I'm a nag right?"
"Yes you are and that is not all." Turning his focus to mine. "Uncle, please tell her that if she doesn't change her wardrobe game, she will be out of the house before she utters the words, Jack Robinson!"
"There is nothing wrong with my fashion sense! If anybody needs to up their fashion game, that is you!"
Daniel busted out in laughter surprising me and Maggie.
"Uncle, please forget this display o. Come to the house and see her tying a wrapper. I don't even know where she picked it from. I don't know what happened to the short skirts and dresses she used to have."
"If you start taking care of your stomach paunch then I will start looking sexy for you!" She retorted smartly.
"Can you see what I'm talking about uncle. Can you see this mgbeke I married talking to me anyhow?"
"I am not a Mgbeke and you better tell me who the other woman is!"
I found it unusually funny even though I knew I needed to put a pause on their verbal exchange and restore sanity between them. So, I cleared my throat hushing them. When I had their attention, I began to speak.
"The verbal exchange is enough. You came here for a reason, to find common ground. I do not want to hear any talk about divorce."
They stared at me sulking. I continued anyway.
"The issue I have seen here is that you both are listening less and doing a lot of talking. There is no communication. No communication means no understanding. You are not children anymore. You are partners and you are parents. I need you both to address whatever it is constructively and honestly as you can bearing in mind that you are now a 'we', including your children. Do you follow?"
They stared at each other before muttering and nodding their heads in approval.
"Good. Now, Daniel, your wife wants reassurance of your love for her and to improve your affectionate game. Whatever you did to make her fall in love with you, keep up at it, better still improve on it. You know her better than I do, better than anyone else, consider that. Even if it takes crossing seven seas and climbing seven mountains. You know why, she is your reflection, she is you."
Maggie blushed. She stretched her hand and placed it on his. Daniel seems shocked.
"Maggie, on the other hand, give your husband respect, encourage him in words and in your actions to be better. If you don't like the fact he is putting on weight in some parts of his body, help him put that in check. If wearing something less conservative pleases him, then dress that way. my point is for you to remain good looking and chasable."
They stared at each other when I paused. Daniel turned to his wife and pulled her closer to him, closing the space between them. He planted a kiss on Maggie's forehead and mouthed the words, "I am sorry."
"I will be leaving you both now, if all else fails, try couple therapy." I told them as I stood to walk away.
"Uncle please wait!"
I watched as she walked towards me and hugged me, expressing her gratitude.
I smiled at her, nodded and walked away.